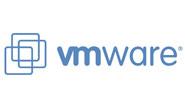 GigaOm's Gary Orenstein writes about VMware's pragmatic approach to gobbling up the Storage market:
Remember how adeptly VMware wedged its way in between the CPUs and operating systems? IT architects now pick a hypervisor first before almost anything else. And that choice is often VMware. Watch the wedge in the storage market now. Each feature may only be one step toward a greater storage portfolio, but together they represent a clear path. VMware is no longer satisfied to sit back and let storage vendors decide how best to optimize for virtual machines. It is taking its destiny into its own hands and reaching far and wide to grab more of the data center storage stack . . . slowly and steadily.
Read the Full Story.