Today Teradata announced that the new Enterprise Access for Hadoop and Unified Data Architecture enable business analysts to reach through Teradata directly into Hadoop to find new business value from the analysis of big, diverse data.
Today's announcement of Teradata Enterprise Access for Hadoop is another example of our aggressive commitment to building out the Teradata Unified Data Architecture™," said Scott Gnau, president, Teradata Labs. "Teradata Enterprise Access for Hadoop empowers organizations to dig deeply into files and data residing in Hadoop and combine the data with production business data for analyses – and action."
Teradata Enterprise Access for Hadoop includes two new, innovative features that make access to data in Hadoop easy and secure for business analysts across the enterprise:
Teradata smart loader for Hadoop. For the first time, business analysts have point-and-click convenience to easily browse and move data between Teradata and Hadoop for analysis and self-service business intelligence.
Teradata SQL-H. The new Teradata SQL-H gives any user or application across the enterprise direct, on-the-fly access to data stored within Hadoop through standard ANSI SQL, leveraging the security, workload management, and performance of the Teradata data warehouse.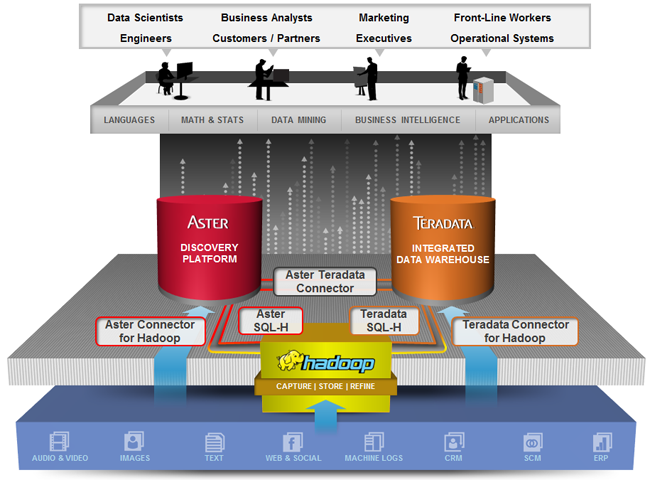 Read the Full Story or check out our RichReport Podcast interview with Scott Gnau.