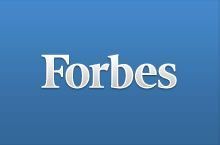 Over at Forbes, J. Maureen Henderson reports that job candidates with advanced degrees in Big Data are heavily in demand. And as students look for academic credentials with the best return on investment, savvy institutions like the University of Tennessee are attracting them with degree programs in business analytics.
I worked for almost five years in the Forensic Services group at PWC, applying my accounting knowledge to financial investigations and litigations," said Haley Hubbard, a graduate student at UT. During my time at PWC, I noticed that there were plenty of talented 'data' people and plenty of the talented 'business' people; however, the people who could do both were extraordinarily valuable to the firm and to my team's ability to solve problems. That really got my wheels turning, and I started thinking about what other problems I might be able to solve if I knew more about analytics."
Read the Full Story.