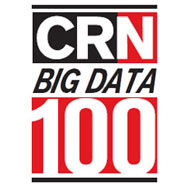 CRN has posted it's first annual list of Big Data companies.
We present the Big Data 100 broken into three categories – business analytics, data management, and infrastructure and services. The list includes industry stalwarts that are leveraging their products and services to meet the big data challenge, as well as the wave of startups developing a new generation of products to help businesses address their big data needs.
Read the Full Story.